Welcome To
Madam Marie's
Craft beer × Cocktails
Welcome
Asbury Park meets Astoria, Queens.
Madam Marie's, a new bar on Broadway, paying homage to Asbury Park. One of the first things that you will notice about Madam Marie's is a neon tille face in the window, which is Asbury Park's unofficial logo. Although it is a tribute to Asbury Park this is not where the theme of the bar originated. The theme was inspired by the Bruce Springsteen song "4th of July". The lyrics describe a famous fortune teller, Madam Marie, who was a staple to Asbury Park. Mike Higgins, one of the owners of Madam Marie's, is a Jersey boy himself and growing up on the boardwalk he wanted to bring a piece of home to Astoria. Come enjoy a piece of the boardwalk, some hotdogs, the games, a cocktail, and everything else that comes with it. Experience it for yourself. Hope to see you soon.
- From the Team at Madam Marie's
We look forward to seeing you.
Phone
917.745.0297
Location
35-15 Broadway
Astoria, NY 11106
Hours
M-F 4pm – 4am
Sat 2pm – 4am
Sun 1pm – 4am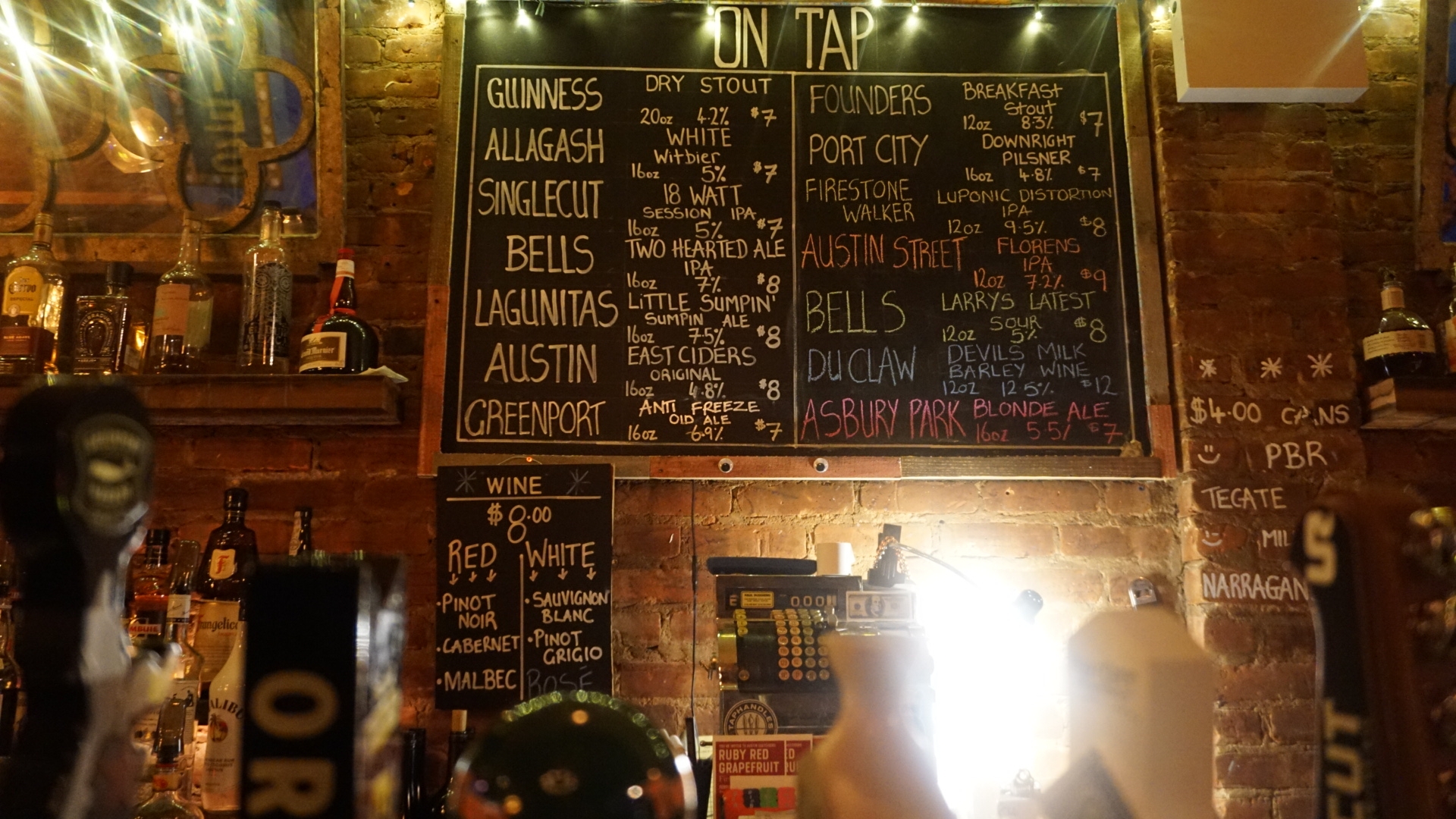 Specials
Free Hotdog with every purchase of a drink during Happy Hour!
Contact Us
For all comments or inquiries please complete the form below.